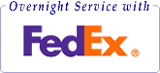 Welcome!
VisaRite is a professional passport and visa service company authorized by the U.S. Department of State and Chinese Embassy. We provide assistance for travelers to understand visa and passport application rules and requirements, prepare proper paperwork to ensure the passport and visa processed smoothly and in a timely manner.
Visitors traveling to mainland China require a visa, which should be obtained in advance. VisaRite is specialized in China visa handling and can obtain visa on your behalf. It doesn't matter whether you live in east coast, west coast, Midwest, Hawaii or Alaska, we can apply visa for you. We have
clients all over the U.S.
With VisaRite, visa processing is no longer a time-consuming and painstaking process. It's almost fun! VisaRite guarantees the success of your visa application.
If you plan to travel overseas, please make sure you have a valid passport. If you will travel to a foreign country that requires a visa, please check your passport for blank pages and expiration date. The passport must have at least one blank visa page. Most countries require that your passport be valid at least 6 months beyond the dates of your trip. If you find you need to apply for a new passport, or renew your passport, or add visa pages, please give us a call. We are here to help you. You can count on us for our experience, speed and reliability.

Documents issued or prepared in US such birth certificate, no criminal record, power of attorney, certificate of good standing, etc. must be legalized by the Chinese Embassy or Chinese consulate before they can be used in China. China is not a member of Hague Convention, therefore Apostille is not acceptable, you will need to follow authentication route instead. The documents must be authenticated by the Secretary of State Office first, then the Chinese Embassy or Chinese consulate will verify signature and seal from the Secretary of State Office.
more...